I returned from the lands below (USA) on wednesday and decided it might be time to post about it. Last saturday I wanted to be all witty and post something amusing (like a rhyming post!), but my wit has escaped me on this very lazy weekend. So I'll just list some of the highlights and things you might check out should you venture to these places.
BOSTON land of many colorful cows

If you're going by bus, when you stop at the White River Junction, at least 20 people will line up to go to the bathroom. Skip the line by going to the China Moon Buffet right next to it, run to the bathroom there and then pick up some eats (I paid 3.04$!). Not the best food ever, but it's edible.
Where we stayed
- Hostelling International Boston
If you don't mind sharing a room with 5 other people, this is the place for you. It's cheap compared to other places in boston, there's free breakfast and the staff was very nice/helpful. Sometimes the roomies cause a ruckus at night, but nothing too bad.
MIT
- Cold, Institutional and Impersonal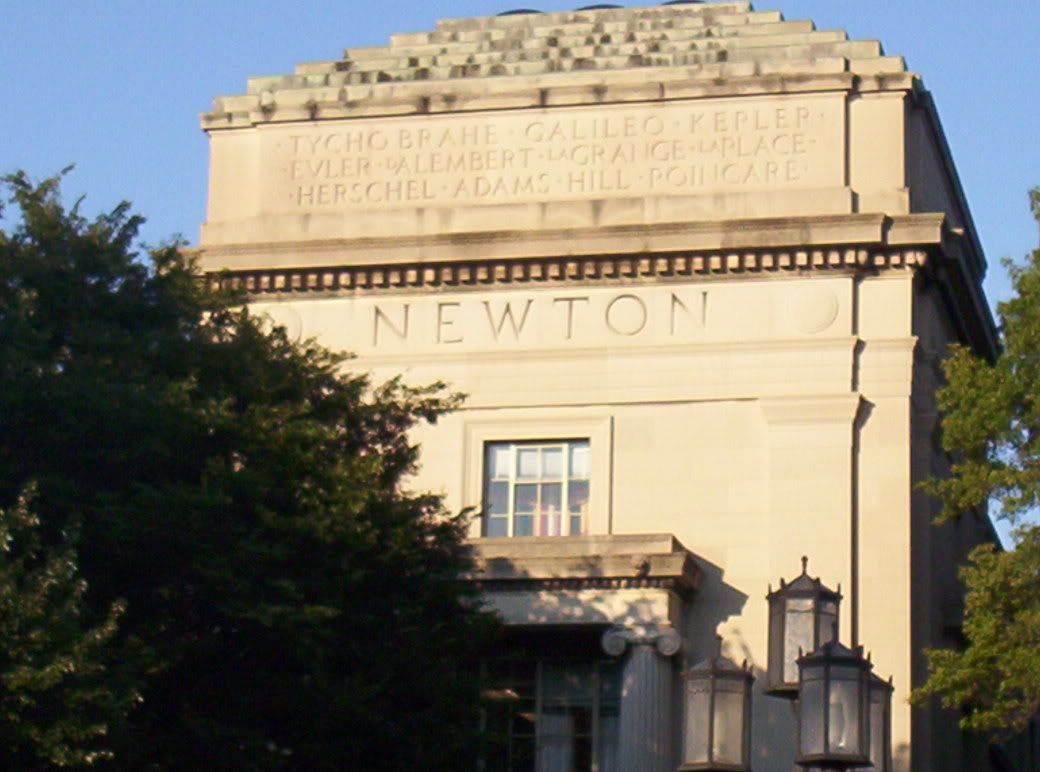 It looks pretty...but that's it. I mean it's got some famous scholars, or so my friend told me. The tour guide told some humorous stories. Here's one:
Smoots -
On the bridge in between Boston and Cambridge, you'll see smoots written all along. Like 100 smoots, 120 smoots, etc...you'll also see Halfway to Hell :D
Apparently...sometime in 1960's there was a dude name something Smoots. One of the frats decided that the bridge should be measured in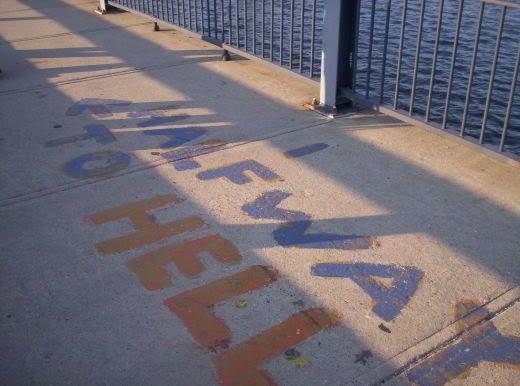 smoots. Alright, easy enough. Take a piece of string, measure him up, then do that for the length of the bridge. Oh no no, that would be too easy. Mr. Smoot must get up and down each time they mark his height. Eventually he got tired, so they had to pick him up and lay him down for the rest of the time.






Harvard
- warm and cuddly on the outside (kinda like mcgil), cold-hearted on the inside (or so the tour guides said :P )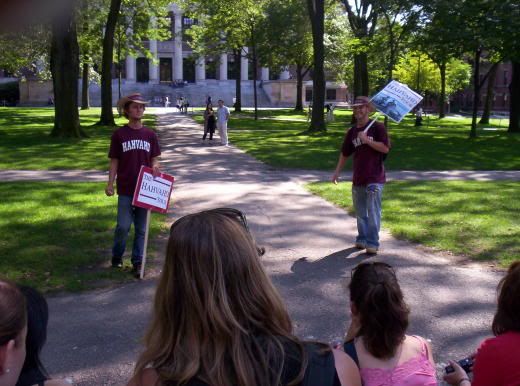 If you happen to venture out to Harvard, take the Hahvahd tour given by two students Dan and Jordan. They're funny dudes and make a totally chill atmosphere. I won't go into all the details, but check out their site. http://www.hahvahdtour.com/index.html
Things you will learn about there - terminology, architecture, american history with harvard history, the rivalry between cambridge and harvard, titanic - daffodils - swimming, drum rolls - rankings, 1956 fire and primal scream. There's lots more.
The Prudential Center
- shopping for the middle to upper class
I bought nothing there but truffles, tea (at teavana), sushi, cheesecake and more truffles. Clothing waaay overpriced. But zomg Toblerone Swiss Almond Cheesecake for the win.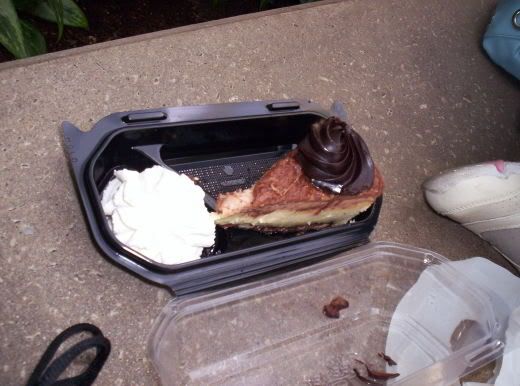 Strawberries dipped in chocolate = awesome. Maraschino cherries in milk chocolate = sweetness overdose.
Museum of Science - Body Worlds 2
- go see it in Toronto if you can. It's awesome!
Inspired Burritos
- 5$ - good stuff and near the hostel
Arirang Buffet
- 10$
Yeah there's an arirang here...better than the buffet too. :P
Artu's
- didn't actually eat there, but ordered from there since the hostel said it had awesome food. Eh...so so. Not wonderful, but it was alright.
Some espresso place on this street...that looks like Sherbrooke and is parallel near Boylston.
- 5$ meal - Chia Bagel + Iced Tea (not nestea, like actual iced tea). awesomeness
NEW YORK CITY crazy peoples
Raaaaaaaiiiiined the whooooole time. grumbles.
I will say this, NYC is good for shopping and some good deals. Food is so so and public transit it screwy.
My opinion of this city hasn't changed much. It's dirty and crowded and some of the people are really rude. Not all of them...there are some nice ones (especially if they're grocery store clerks trying to hit on you).
Holland Motor Lodge Hotel
- Stay there. It's awesome. We paid 75$ a night for a room with two double beds, 1 tv, 1 fridge w/ freezer, 1 microwave and A/C, free breakfast. And it's SUPER clean. It's located 10 mins walk from the PATH train station in Jersey City. Only takes like 10 mins by train to get to Manhattan. The train ride is 1.50$.
I didn't get to go to Columbia. Maybe next time.
The morning we left...was somewhat icky. Rain again. At the PATH station a 70 something yr old man came to me and said "CAN I HAVE YOUR FUCKING SEAT?!" I was like o_o....sure go ahead. Then he kept on rambling about ny and new jersey or something.
Later, we took a cab to the Port Authority...stopped in the cab area. I open the door and a cyclist rams into it. That is what is called a Door Prize ( I learned this from my biker friend). Then he yelled at me saying "watch where you're fuckin going".
Now, if you're biking in between 20 something cabs, at some point you will get hit, especially if it's raining and the cab passengers can't see anything. HAHA. yeah...
Toys R US has a T-Rex in it!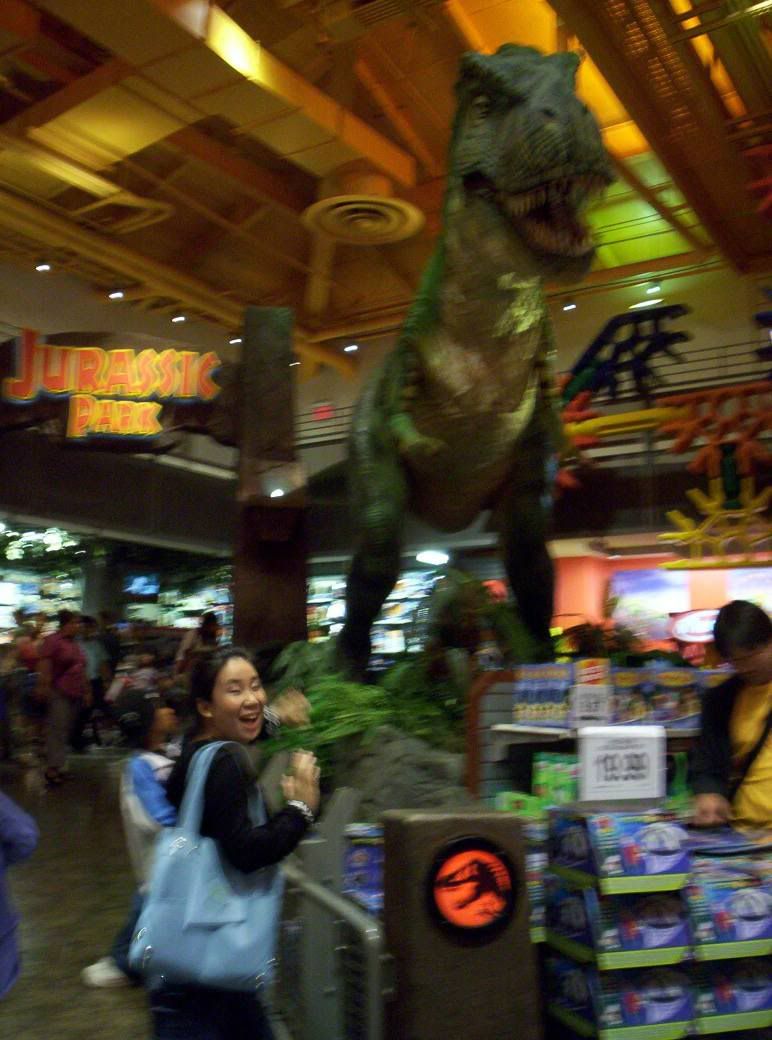 Verdict - Boston is Montrealesque. NYC is Torontoesque. Given the choice, I'd live in Boston :P.
MTL rocks, nuff said.
cheers and good night